NORIN Tid-Bits
NORIN BOARD/MEMBER MEETINGS
Dinner begins @ 6:00 pm sharp. Short meeting starts @ 7:00 pm
followed by Technical Program (if noted below on meeting date).
2020 Feb 13 - Board meeting @ Flossmoor Sta (WillDuPage combined)
2019 Nov 26 - Board meeting @ Commander (ISA Financial Review)
2018 May 22 - Board meeting @ Dick's Restaurant St John@ 6pm
2018 Feb 3 - Board meeting @ Peoples Bank (signature changes)
Dec 8 - board meeting followed by dinner & theatre
@ Center for Performing Arts
2017 Dec 7 - board meeting followed by dinner-theatre
@ Center for Performing Arts
2017 May 9 - Member Technical Mtg @ 2 Programs presented by John Beatrice:
+ ISA membership benefits.
+ When, why, & how to use Pressure Compensation.

Dec 9, 2011 NORIN HOLIDAY SOCIAL
NORIN's annual Dec Party was held at Blue Chip Casino, Michigan City, IN
in the Stardust Event Center featuring an all-you-can-eat festive dinner & desserts.
LOOK BELOW FOR PICTURES!

2010 NORIN HOLIDAY SOCIAL
NORIN's annual Dec Party was held at Blue Chip Casino, Michigan City, IN
in the Stardust Event Center featuring an all-you-can-eat festive dinner & desserts.
IF YOU MISSED THE PARTY - YOU MISSED THE FUN!
11 Pictures below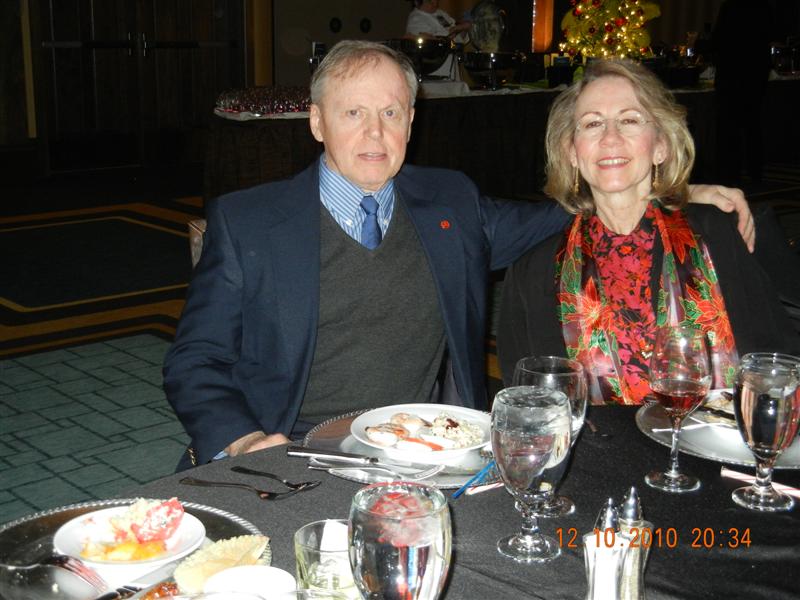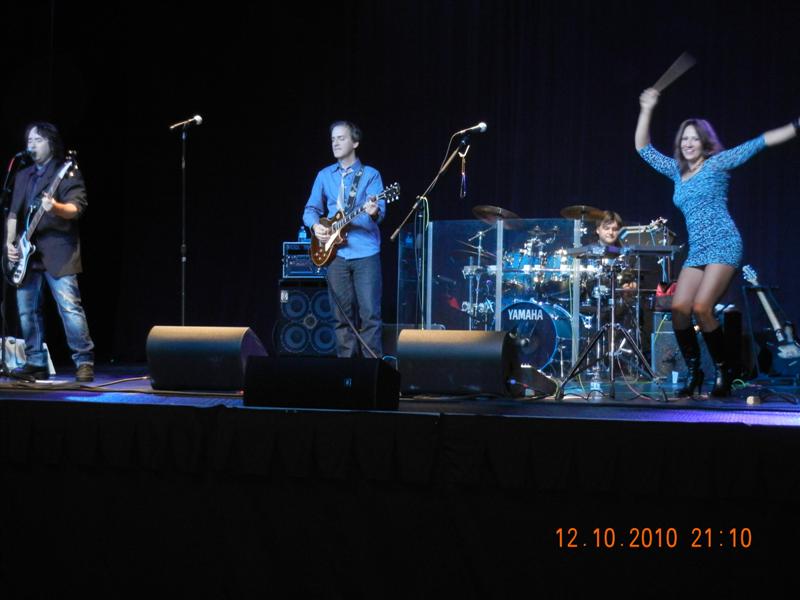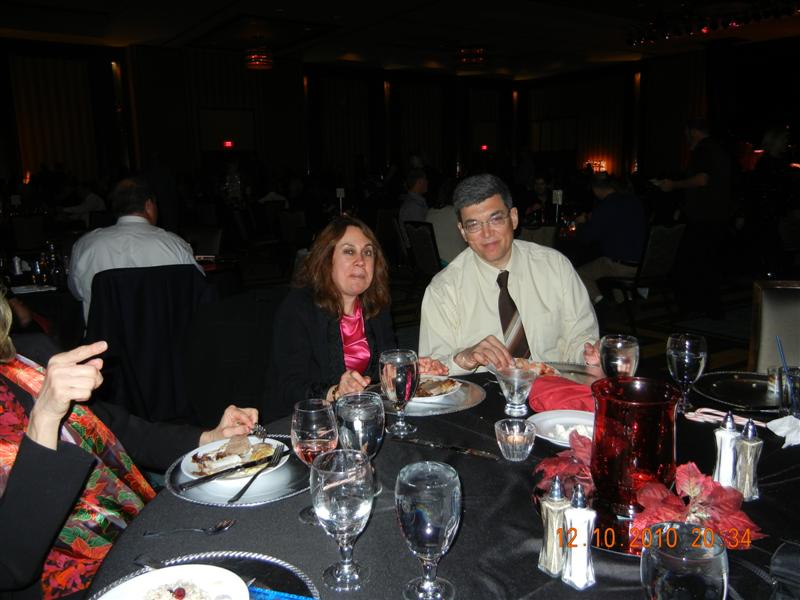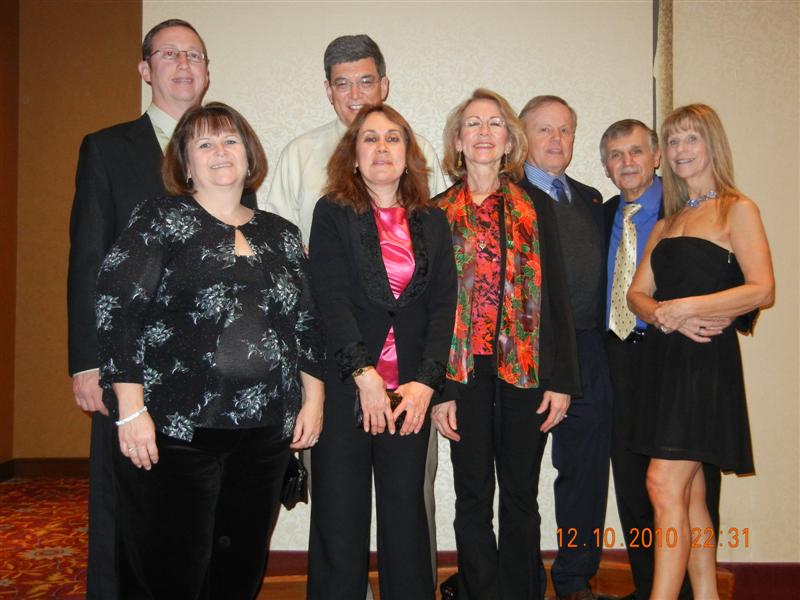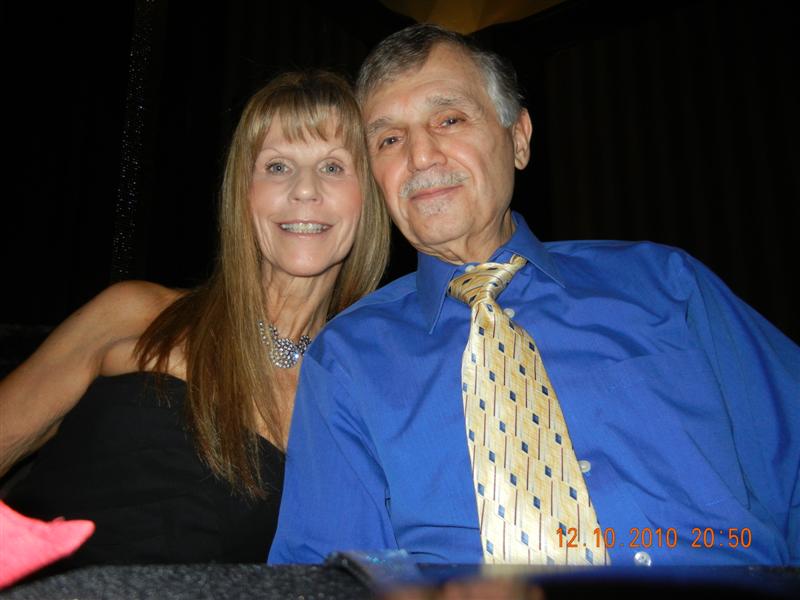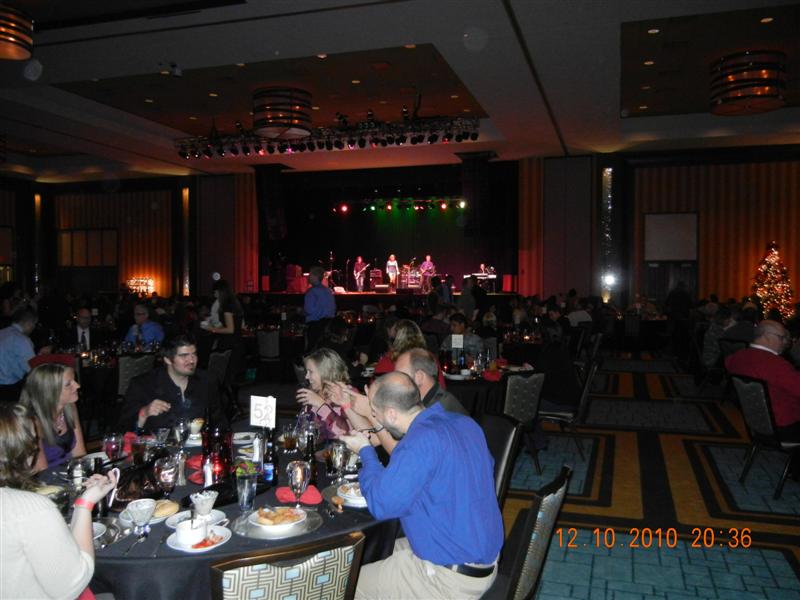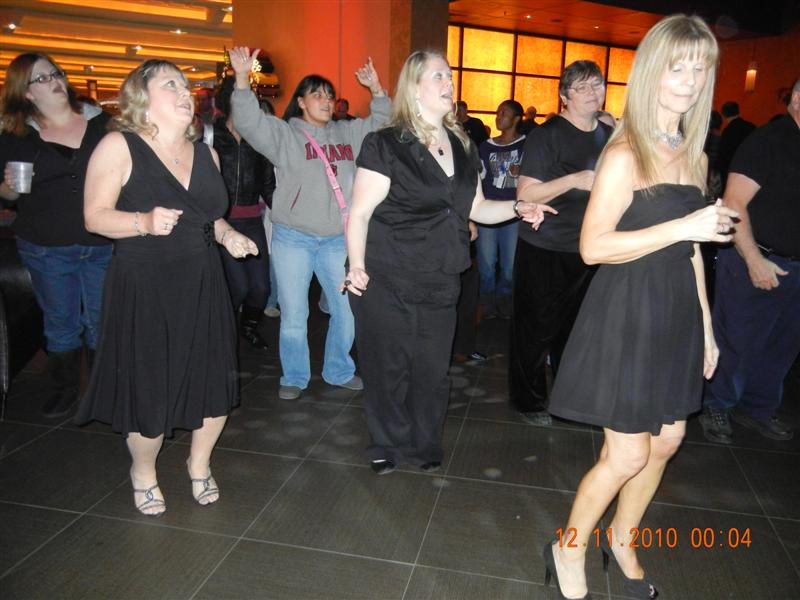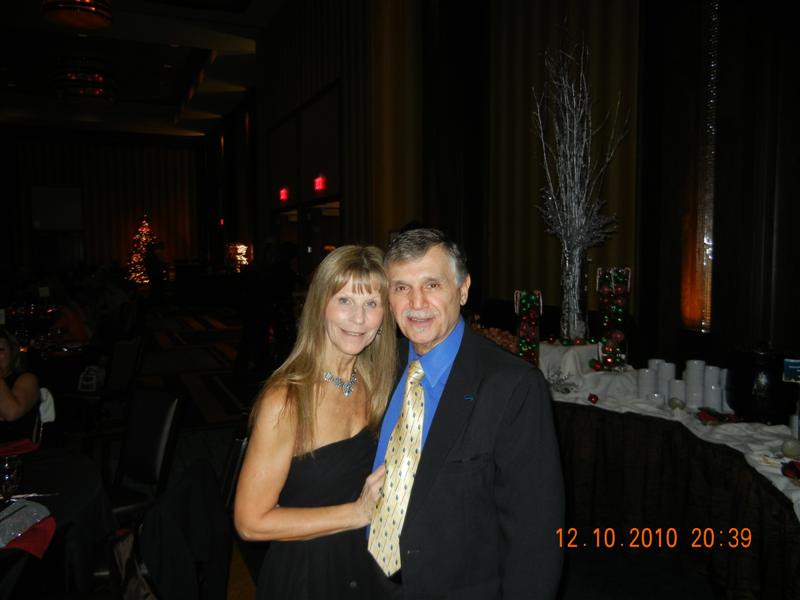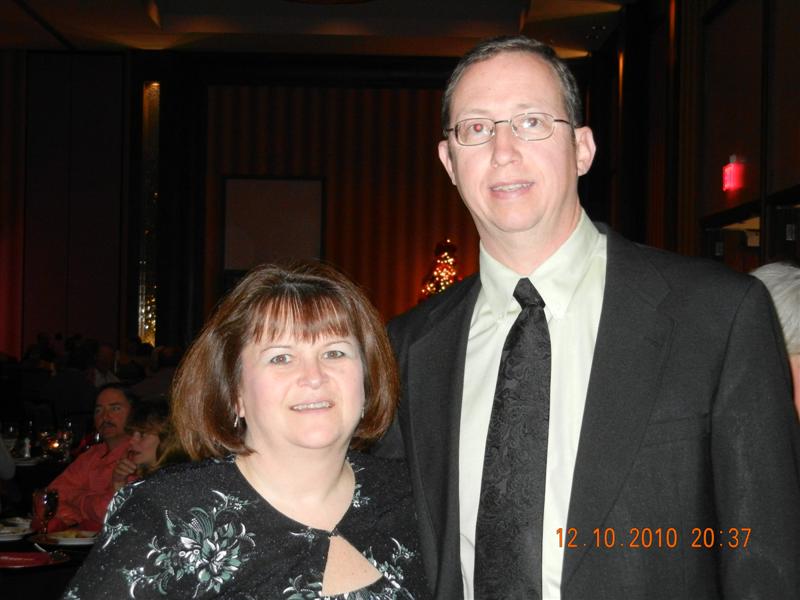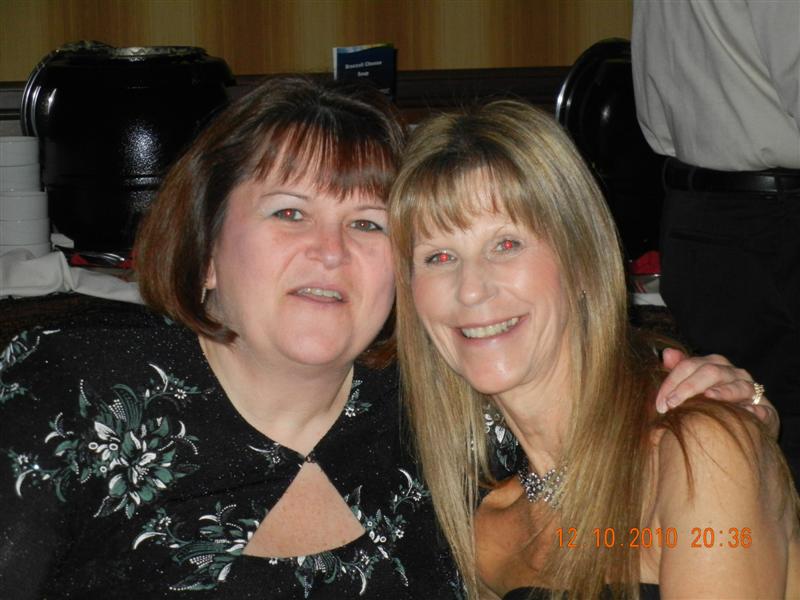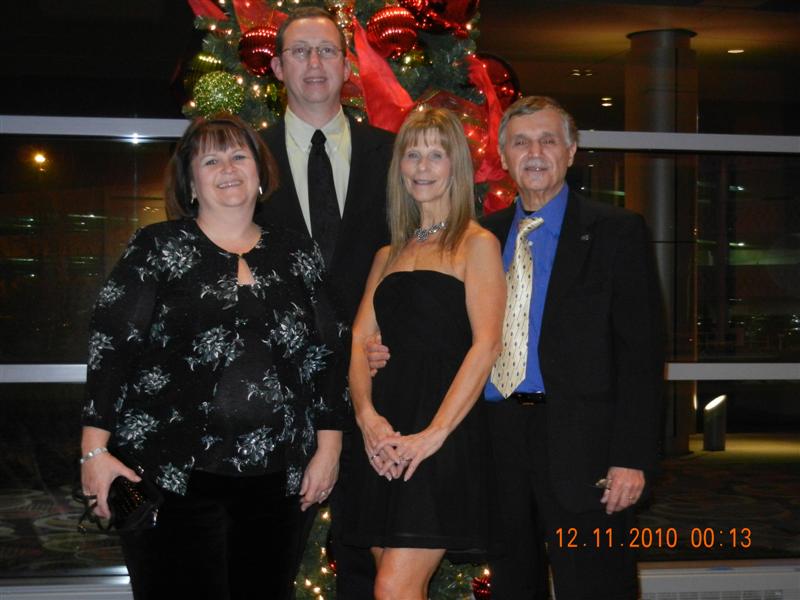 ****************
May 22, 2010 NORIN SPRING SEASON SOCIAL
NORIN's annual social for members & guests was held at:
Cafe Borgia, 10018 Calumat Ave, Munster, IN.

HOLIDAY CHRISTMAS PARTY Dec 4, 2009
NORIN's officers held a fantastic holiday Christmas Party Friday Dec 4.
Location was BLUE CHIP Casino, Michigan City, IN in their Stardust
Event Center. A festive buffet with beef, seafood, pork, potato, &
desserts were featured starting 6 pm. Live music for listening &
dancing began at 8 pm performed by "The Current" band.
Guests did not need to be ISA members.


Below are some events from which we have archived pictures to share with you.
NORIN Seminar, Dinner, & Meeting at Briar Ridge - Oct. 12, 2004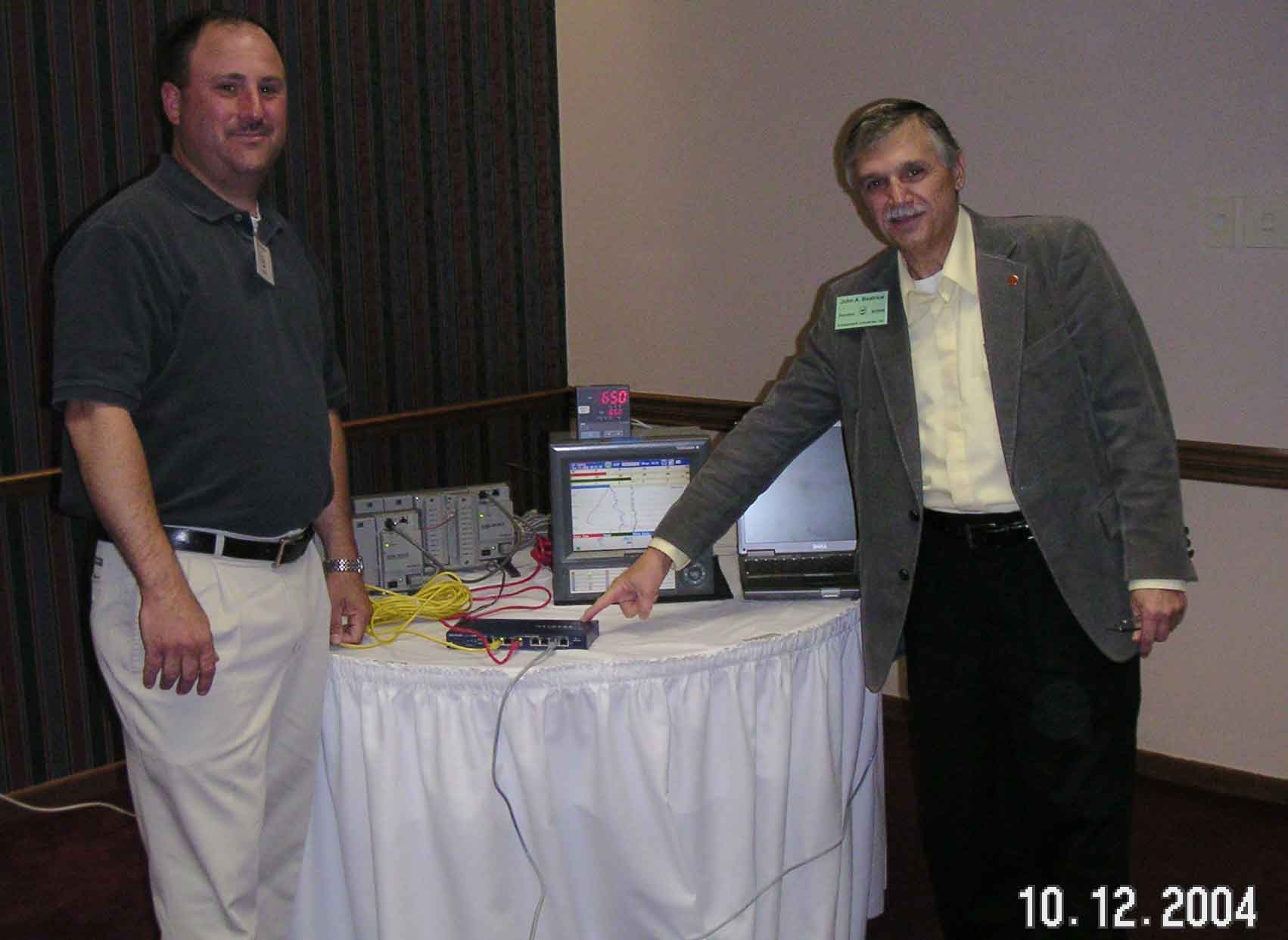 (left) President John Beatrice intro for TOM MARINI
from JMI. Tom presented an exceptional seminar
on basic NETWORKING IN INSTRUMENTATION.
He covered networking terms/concepts, hardware,
and live-working-demo of network (partly shown
in picture at left). Tom also gave excellent info on Fieldbus
MODBUS, OPC, and overview of wireless technologies.
Lee Saberson presented ISA awards.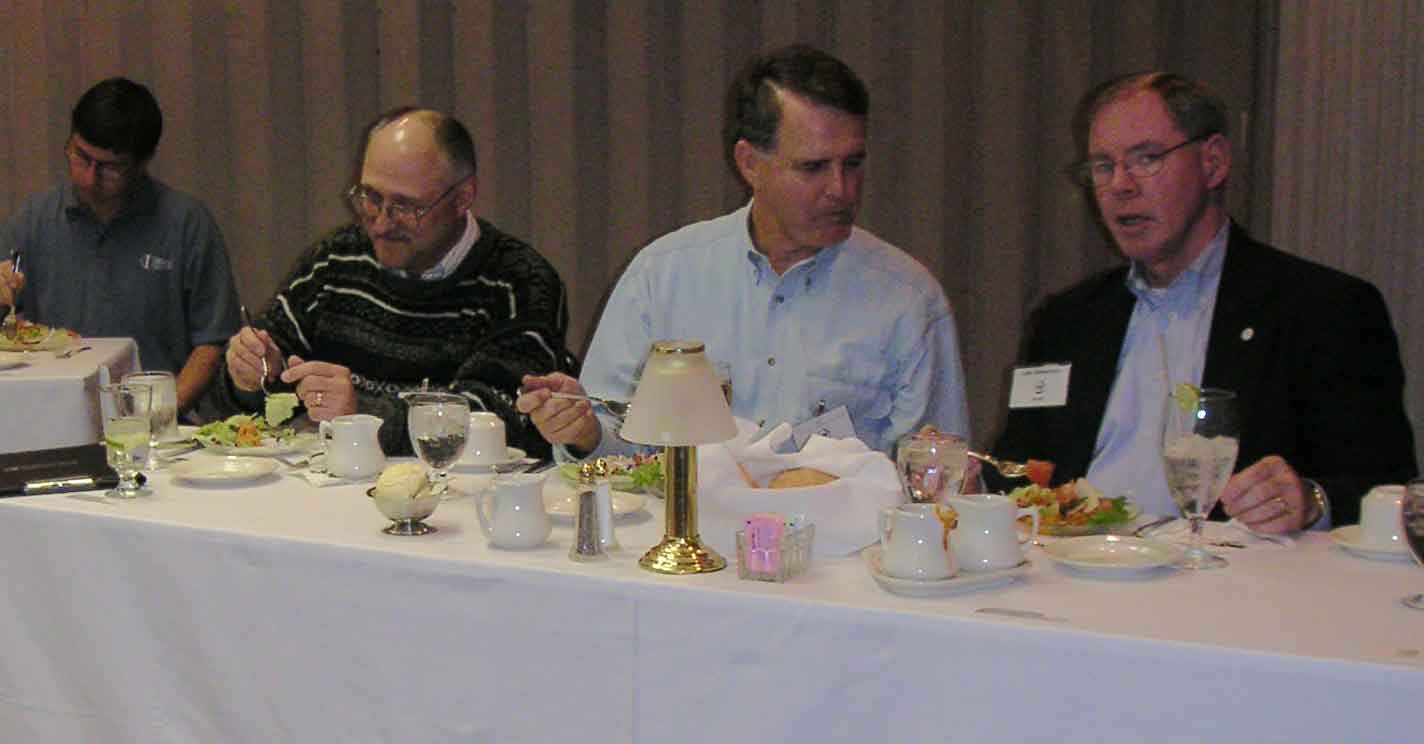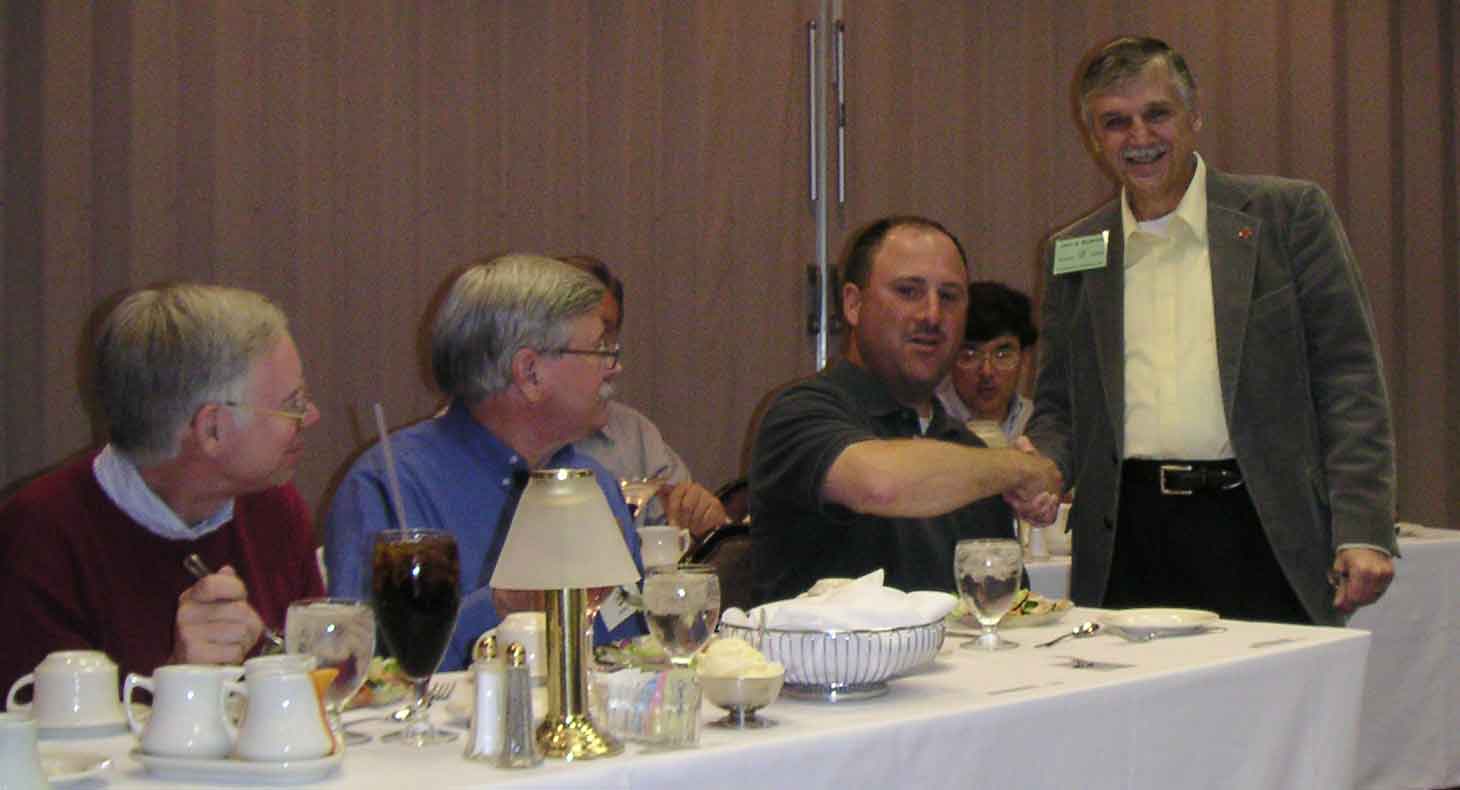 Sept. 16, 2004 Chicago Section Tabletop EXPO
Arlington Park Racetrack was venue. John Beatrice, NORIN President, was there representing NORIN for entire exhibit period. Lee Saberson, Jay Sabath, Jeff Hanson, Joe Zegan, & Frank Brogan were some attendees. Many good business contacts could be made. Watch for next one and plan to be there.
Sept. 14, 2004 Dinner Meeting
Was held at Briar Ridge Country Club. Election of officers took place with John A. Beatrice, President;
Tom Novosel, Treasurer; Ron Grolla, Delegate; Andrew Johnsen, Alternate Delegate. Members present were: (Alpha order) John Beatrice, Mike Clark, Allan Ekstrom, Paul Grolla, Ron Grolla, Andy Johnsen, Don Newlun, Tom Novosel, Marvin Robinson, Phil Wagner.
NORIN MAY 2004 SPRING AWARD DINNER-MEETING -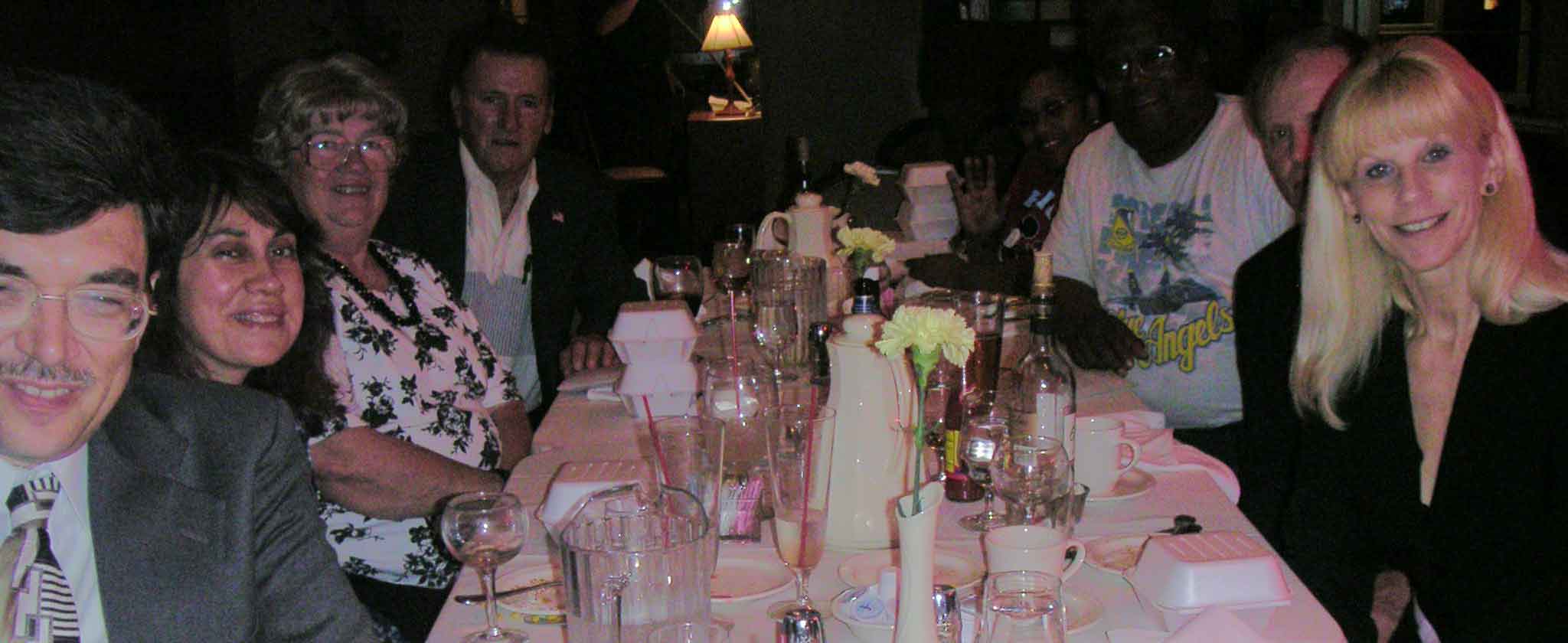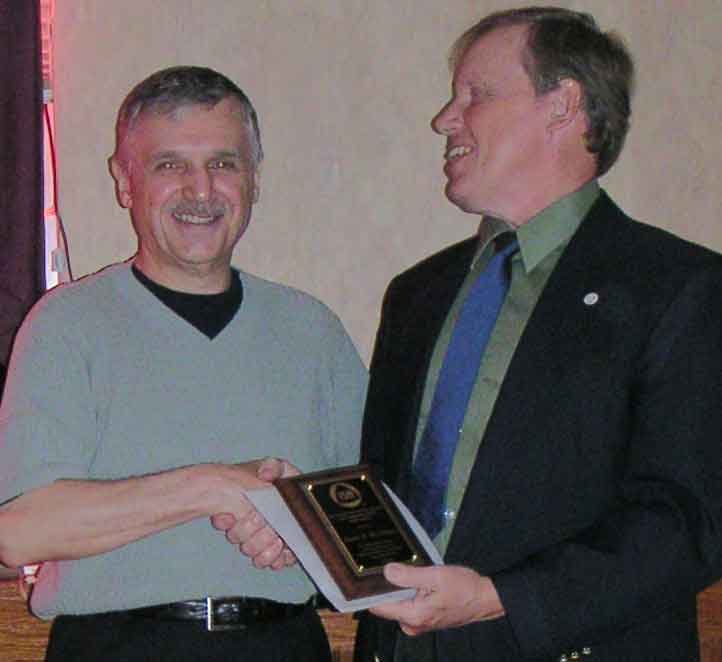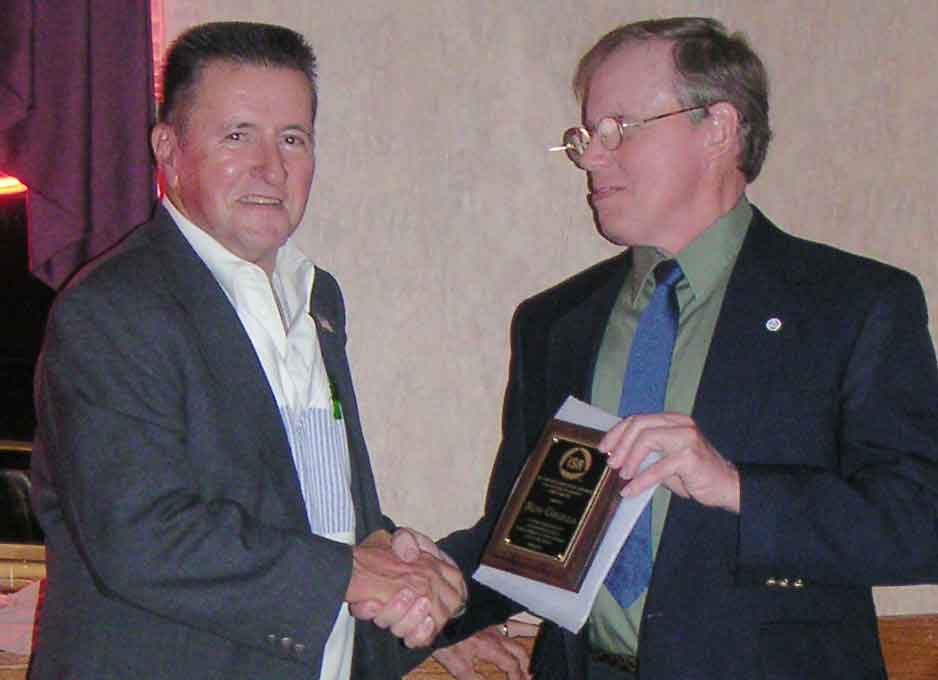 Held Thursday May 20, 2004 at Andorra's Restaurant, Schererville, IN
SUMMARY: Brief 10 min meeting was followed by dinner, then presentations. Awards were given to Andy Johnsen, Tom Novosel, Ron Grolla, Paul Grolla, Allan Ekstrom, Marv Robinson, and John Beatrice. A few pictures taken are shown above. This was such a great place, we decided to hold our JUNE planning meeting there.
JOINT TECHNICAL MEETING - Chicago/NORIN .
Held Tuesday, Feb. 10, 2004 at Holiday Inn, 180th & Harlem Ave., Tinley Park, IL
SUBJECT: Valves used in Severe Service
SPEAKER: Mike Lewis, NovaSpect (Fisher)
PRESENTATION SUMMARY: A discussion of design considerations for control valves used in severe service applications, particularly cavitation, flashing, and noise. Speaker, Mike Lewis, worked for 11 years as a control & instrumentation project engineer focusing in energy sectors and employed by Novaspect, Inc. for 20 years in account & sales management roles. Recently served in Novaspect's Power Industry and Severe Service as Business Manager. He holds a BSME from the University of Illinois, and is a registered PE in the State of Illinois.

XMAS DINNER-DANCE ...Held Saturday December 13, 2003
at Villa Cesare Banquet, 900 Eagle Ridge Dr., Schererville, IN
Multi-course Dinner included (all):


Roast Sirloin of Beef, Mostaccioli & Meatballs, & Lightly-breaded Whitefish,
plus Salad, Vegetables, Dessert, Beverages, and a cash bar all night.
GRAND FREE DOOR PRIZE - TOSHIBA DVD/CD tabletop player.
(Won by Ron Grolla) - Many other FREE prizes were given away.
Live 6 piece band played music for dancing till midnight. After a welcome by Host Committee, dinner was served followed by a short Past-President recognition, Xmas Party Fun Time, prize raffles (thru-out evening), Live Music, Entertainment, & Dancing, Other Awards & Raffle, Video movie from Xmas 2002, Big DVD raffle, and closing comments by Hosts John & Pam Beatrice.
SPRING SOCIAL DINNER - 6:30pm Fri May 16, 2003
A great dinner at Alexander's Restaurant was enjoyed by many members & guests. Chairman John Beatrice showed the video movie taken at Dec. 2003 Christmas Party.

CHRISTMAS HOLIDAY PARTY - Sat., Dec. 14, 2002
Did you miss the FREE XMAS PARTY - F R E E for all ISA NORIN
members at Villa Cesare, included dinner, free door prizes, and live 5 piece band for entertainment & dancing. It's over. If you missed this, you should have a good excuse, because this was our most fun event ever. Barry Robinson won main raffle prize - a new Palm Pilot. There were 30 other prizes, most valued about $15-$20, including $20 gift certificates to Applebee's. Some prizes were donated by Jay Sabath & John Beatrice. The 5 course dinner was unbelievably good. Continuous music by a live 5 piece band played styles of music to satisfy all tastes.

John Beatrice and his lovely wife Pam hosted the party. John was the emcee for the evening. Ron Grolla introduced all the Past President officers who were present (about 12). Current President, Marvin Robinson, gave a brief holiday message to all. Total talking time was limited to about 15 minutes - the rest of the nite was simply FUN. Current President Marvin Robinson surprised everyone with his natural talent by joining the band as a drummer for 4 top tunes. A Christmas song (solo), was sung by Brian Farkas's wife Sherry, who has a professional singing voice.

Photographer and Executive Committee Chairman John Beatrice, captured the event with still pictures, and new this year, digital VIDEO. All Past NORIN Presidents and their wives were video taped in sequence as a couple, while they gave a live message to all. This video will appear on one of the NORIN links, after editing is done.

Jay Sabath, our District 6 VP and his wife Bubbles attend many NORIN functions. They were at this Xmas Party again too. Jay always brings raffle gifts which he donates to NORIN. He also dresses in a Santa hat every year to assist with the holiday spirit. Thank you Jay. Some of our guests travelled from Kentucky to attend this party and they plan to return next year. Many kudos from attendees have been arriving by email to say they enjoyed the event and hope NORIN has another similar set-up next year. Well, we are planning to have an even better one next year! NORIN would like to thank all members for their support throughout the year.
AWARDS - July 11, 2002
Both Allan D. Ekstrom and Paul D. Grolla have been honored with the ISA "Distinguished Society Service Award". Formal presentation Sunday, October 20, 2002, at the ISA Honors & Awards Banquet, Hyatt Hotel, McCormick Place. They will receive a plaque, certificate, and DSSA pin. Congratulations to both of you. Other NORIN members who previously received DSSA (followed by award year) are: J.Margis 94, P.Gorka 92, T.Timmons 91, R.Grolla 89, J.Fallis 87, D.Williams 87, E.Bullis 80, W.Kayes 80
SPECIAL BOARD MTG - June 11, 2002
John Beatrice, as "acting" interim President, conducted the board meeting to assist in naming a temporary President by unanimous vote of those present, as well as one absentee vote, and shall remain in effect until such time as an official election can take place.. This was due to the sudden and sad loss of Jim McLaughlin.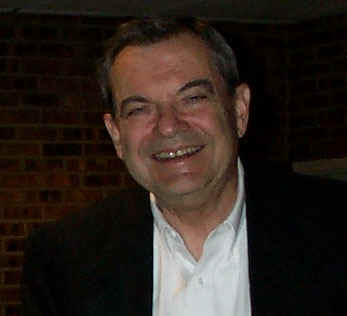 IN MEMORIAM - May 29, 2002
Jim McLaughlin, past president of ISA NORIN, passed away. Wake was held on May 31 at Hallowell & James Funeral Home, Countryside, IL. A service to celebrate Jim's life was held on Jun 1 First Congregational Church of LaGrange, IL.
INDY MTG - April 5 & 6, 2002
John Beatrice, Ron Grolla, and Jim McLaughlin attended the ISA District 6 meeting near Indianapolis.